Amanda George, ND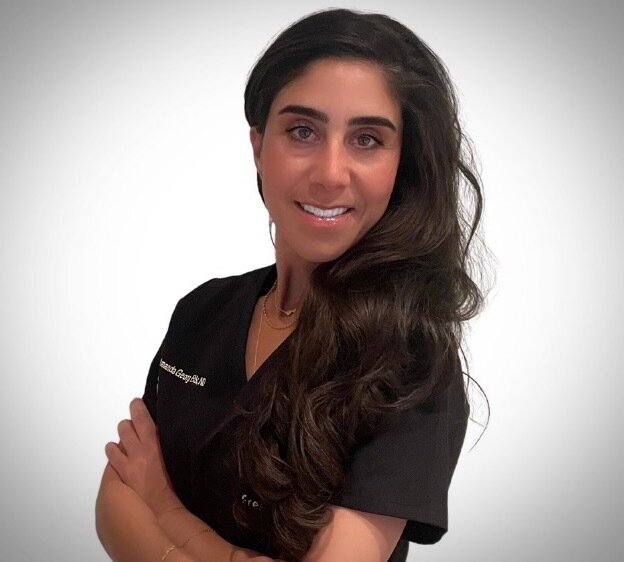 Other offices:
Edgemont Naturopathic Clinic
3246 Connaught Crescent #105
North Vancouver, BC V7R 0A7
604-929-5772
Kenzie Wellness Centre
1412 East 41st Avenue
Vancouver, BC V5P 1J7
604-564-9020
Amanda George, ND
Certifications: Acupuncture, Advanced Injection Therapies / IVs, Aesthetic Procedures, Prescriptive Authority
Languages spoken: English, French, Italian, Armenian
Dr. George is a licensed naturopathic physician who resides on Vancouver's North Shore. She is a mother to twins who are happy to be a part of the North Vancouver School District family.
Dr. George has two distinct areas of focus in clinical practice.
She is passionate about Aesthetic Medicine and is certified in the following aesthetic techniques:
Cosmetic Neuromodulators (such as: Botox®, Dysport®, Nuceiva® & Xeomin®)
Platelet Rich Plasma Injection Therapy (PRP)
Facial Mesotherapy, Fat Reduction and Body Contouring Injection Therapy
Dr. George also focuses on addressing executive functioning deficits associated with Attention Deficit Hyperactivity Disorder/Attention Deficit Disorder, Oppositional Defiant Disorder and other cognitive and behavioural concerns affecting children and adults alike. Dr. George has seen first hand the challenges children and families with developmental deficits face. Through her knowledge and expertise she is dedicated to empowering patients and families with the tools in order to better help them thrive.