Kimberley O'Brien, ND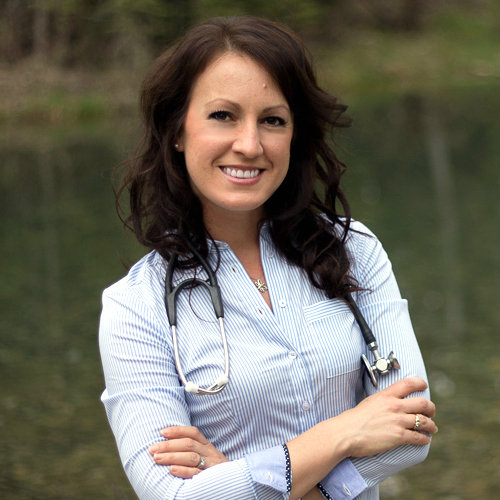 Kimberley O'Brien, ND
Certifications: Acupuncture, Prescriptive Authority
Languages spoken: English, French
As a naturopathic doctor in Nelson, BC I help you to transform your health and boost your energy using evidence-based natural medicine and personalized nutrition.

I treat a wide variety of health conditions but I have specific expertise in treating digestive disorders, fatigue and hormone imbalances. My approach is science based, and it's by identifying the root cause of your symptoms that I am able to create a safe, targeted and effective natural treatment plan that enables you to feel your best as soon as possible. In addition to reviewing your health history in detail during your initial consultation, I often suggest laboratory testing and conduct physical assessments in order to pinpoint the underlying cause of your health concerns.

As a naturopathic doctor I have 8 years of post-secondary education, which have earned me my "Doctor of Naturopathic Medicine" from the Boucher Institute of Naturopathic Medicine and a "Bachelor of Science with Honours in Neuroscience" from the University of Alberta. I am also certified as a "Bowen Health Therapist" and I have completed additional training to receive my pharmaceutical prescription rights within the province of British Columbia.

In addition to my practice in Nelson I serve as the naturopathic doctor at Mountain Trek, an internationally acclaimed and award-winning health and fitness retreat in Ainsworth, BC. Prior to relocating to Nelson I instructed the pharmacology program at the Canadian Institute of Traditional Chinese Medicine in Calgary and I now continue to share my expertise in health and natural medicine through workshop and seminar offerings as a professional speaker.

I'm passionate about inspiring and helping you to own your health and live a life you love! This passion led me to the create my blog, Healthy Life Redesign, through which I support you with naturopathic health information and delicious gluten and dairy-free recipes. I am also the creator of the Elimination Diet Meal Plan online program, through which I'm grateful to have helped hundreds of people worldwide to resolve chronic symptoms like headaches, bloating, fatigue, IBS and eczema by identifying their food sensitivities and refueling their bodies with deliciously nutritious meals.

A healthy body and mind provides us with the ability to live a passionate, adventurous life in which we are able to do and experience all of the things that we love. This is what drives me to maintain my own health practices and inspires me to help you to do the same.

Outside of my naturopathic practice you will find me experimenting with new recipe creations in my kitchen, hiking and exploring the great outdoors, gardening, travelling and taking in all of the beauty and adventures that the Kootenays have to offer!