Dr Chelsea Gronick, ND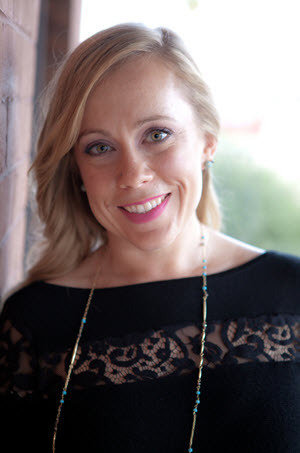 Dr Chelsea Gronick ND
314 - 3001 Tutt St
Kelowna, BC V1Y 2H4
778-478-0048
Other offices:
City Centre Chiropractic
1214 Pine Ave
Trail, BC V1R 4E4
250-368-5528
Dr Chelsea Gronick, ND
Certifications: Acupuncture, Advanced Injection Therapies / IVs, Aesthetic Procedures, Chelation, Ozone Therapy, Prescriptive Authority, Prolotherapy
Hi! I'm Dr Chelsea Gronick, Naturopathic Physician, and I'd like to welcome you to my practice.
Have you ever wondered what it might be like to have a doctor that works for you? More and more people are turning to me because of my expertise and ability to provide solutions to health concerns that haven't been answered anywhere else. I have a unique ability to help people sort through their confusing symptoms and find results quickly using safe and effective natural medicines free from harmful effects.
Using my expertise in natural medicine, I develop highly effective solutions that help my patients overcome many common metabolic and hormonal issues like difficulty losing weight, fatigue, mood issues like anxiety, depression, irritability, brain fog, insomnia, sleep issues, chronic pain, hormone imbalances, PCOS, PMS, infertility, hypothyroidism, Hashimoto's, adrenal fatigue, food allergies, seasonal allergies, and digestive complaints.
I use a combination of health detective work, advanced lab testing and outside the box thinking to discover the underlying causes of your health concerns along with proven natural therapies to restore optimal balance back to your body.
We work to get you feeling your best by using proven therapies like nutrition, herbal medicine, amino acids, IV nutrient therapy, ozone, bio-identical hormones, natural anti-aging medicine, and regenerative injection therapies.
Your Trusted Source For Complete Health Care
Having seen the frustration and concern many people have about their health, I knew I needed to be part of the solution. My dedication to helping patients has inspired a pursuit of rigorous training and education. I've gone through an intensive medical training program and along the way sought advanced training and expertise in the areas I see my patients struggling with the most:
Thyroid conditions
Low energy
Women's hormonal imbalances
Men's hormonal imbalances and low testosterone
Weight loss resistance
Digestive problems
Allergies and chronic sinus congestion
Fertility, pre-conception, and post natal recovery
Skin and anti-aginG
Autoimmune conditions
Chronic pain, injuries, and arthritis
Prolotherapy and Platelet Rich Plasma Therapy (PRP)
PRP Microneedling Facial Rejuvenation
I have found that natural medicine is the best solution for these concerns, and with my expertise, I see patients get results when they thought it wouldn't otherwise be possible.
You can trust that I have the education, experience, knowledge, and passion needed to help guide you in the best life you can live. These are just a few of my qualifications:
* Doctor of Naturopathic Medicine
* Advanced care for patients with thyroid conditions, adrenal fatigue, hormone imbalances, digestive problems, autoimmunity, women's medicine, and pain management
* Licensed in acupuncture, IV therapy, ozone, prolotherapy, platelet rich plasma therapy, bio-identical hormones, and natural aesthetics.
* Licensed to prescribe natural and pharmaceutical medicines
* Licensed and highly trained in Ultrasound guided regenerative injections therapies, Prolotherapy and Platelet Rich Plasma
You can expect me to provide the "best of the best" that natural medicine has to offer and be a leader in the integrative and naturopathic medical fields. You'll find me engaged in a continuous process of learning, advancing my expertise and staying on the cutting edge of natural medicine.
My commitment is simple, I will provide you with the most powerful and supportive combination of care available by using my skill as a naturopathic physician and draw upon both the latest treatments of modern science and the wisdom of natural medicine.
Our work together may be the most direct path to looking and feeling your best self – naturally!
I look forward to meeting you.