Chris Ford, ND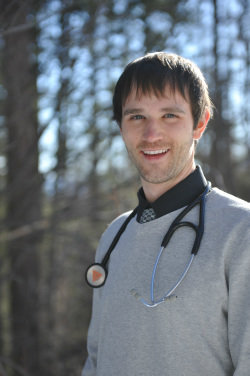 Other offices:
Chris Ford, ND
Certifications: Acupuncture
Dr. Chris Ford grew up outside of Toronto in the city of Oshawa, Ontario. He completed his Honours Bachelor of Medical Sciences at the University of Western in London, Ontario. The following year he spent living in Fernie, British Columbia where he realized his passion for nature and discovered Naturopathic Medicine. Dr. Ford spent the next 4 years receiving extensive training at the Canadian College of Naturopathic Medicine (CCNM) in Toronto, Ontario. At CCNM he was actively involved on the student council and participated in many school events. During his intern year he treated patients at the Robert Schad Naturopathic Clinic, Parkdale Community Health Centre and externed in Trail, British Columbia.

Dr. Ford's main interests include using diet and lifestyle interventions, nutritional supplements, acupuncture, spinal manipulation and botanical medicine as treatments. Dr. Ford strongly believes that the body has the potential to heal itself, given the appropriate conditions. His main goal in working with patients is to gently and effectively bring balance back to the body in order to treat the root cause of the condition and empower patients to take control of their health. Dr. Ford strives to work together with each patient to come up with an individualized treatment plan to ultimately improve quality of life.

Dr. Ford will also be practicing in Creston, BC every Wednesday at Vital Health.