Jennifer Gratton, ND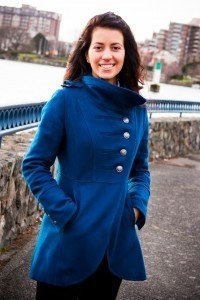 Coastal Roots Health Centre
2988 Jutland Rd
Victoria, BC V8T 5K2
778-432-4412
Other offices:
Coastal Roots Health Centre
2050A Townsend Road
Sooke, BC V9Z 0H1
778-425-4412
Jennifer Gratton, ND
Languages spoken: English, Italian
Dr. Gratton has a private practice in Victoria and in Sooke, B.C. She sees men, women and children of all ages and formulates a unique and comprehensive program that is personalized for each client. Dr. Gratton has had great results in treating individuals with thyroid disorders, women's health conditions (PMS, menopause, painful periods, etc.), infertility, pre-natal and post-partum wellness, pediatric-related concerns, hormone imbalances and immunosuppression. She has extensive experience working with people who have Lyme disease, Celiac disease, cardiovascular disease, diabetes, skin conditions and digestive disorders (IBS, IBD, food allergies Candidiasis etc). All treatments utilize natural and safe modalities when treating acute and chronic conditions. If required, full labs services are available for allergy testing, female and male hormone panels, stool analysis, and comprehensive blood work analysis though Life Labs.
Dr. Gratton has further certifications in Craniosacral therapy, Wilson`s Temperature Syndrome (thyroid disorders), Biotherapeutic drainage (Homeopathic and botanical combinations), Blood and Genotype Diet Therapy (worked with Dr. Peter D`Adamo, ND) and Preganancy and Post-Partum care (education with Dr. Cathy Carlson-Rink, ND, RM and Dr. Mary Bove, ND, RM)
Dr. Gratton can be reached at her work number or via email to schedule an appointment.