Shalini Hitkari, ND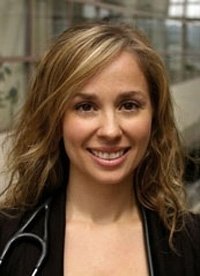 Vancouver Island Naturopathic Clinic
#204-4480 W. Saanich Rd
Victoria, BC V8Z 3E9
250-881-1806
Other offices:
Synergy Health Center
106-3960 Quadra St
Victoria, BC V8X 4A3
2508008726
Shalini Hitkari, ND
Certifications: Acupuncture, Advanced Injection Therapies / IVs, Aesthetic Procedures, Prescriptive Authority, Vaccination/Immunization
Dr. Shalini Hitkari is a Naturopathic Physician who is passionate about using her expertise and experience in helping you achieve natural-looking results. Dr. Hitkari's approach is patient-centred, partnering with her patients to creating comprehensive, individualized treatment plans. She strongly believes in a multidisciplinary approach when it comes to rejuvenation medicine and works alongside other physicians and medical aestheticians to ensure your skincare goals are met.
Dr. Hitkari completed her pre-medical studies at the University of Victoria obtaining a Bachelor of Science Degree in Biology. Upon graduating, she successfully completed her four-year medical program at the Boucher Institute of Naturopathic Medicine (BINM), Western Canada's only accredited naturopathic medical school.
Dr. Hitkari has been practicing Naturopathic Medicine for just over 10 years. She was one of the first Naturopathic Physicians in BC to attain her prescriptive privileges. She has certified in botulinum toxin cosmetic injections and dermal fillers. She is also board certified in acupuncture, as well as, trained in Naturopathic Cardiac Life Support (NCLS). She has additional training in Neural Therapy, Bowen Therapy for pain management and injury and Bio-Identical Hormone Replacement Therapy (BHRT) for the management of perimenopausal and menopausal symptoms.
​Dr. Hitkari is in good standing with the British Columbia Naturopathic Association (BCNA), the Canadian Association of Naturopathic Doctors (CAND) and the College of Naturopathic Physicians of British Columbia (CNPBC).
​