Janine Fraser, ND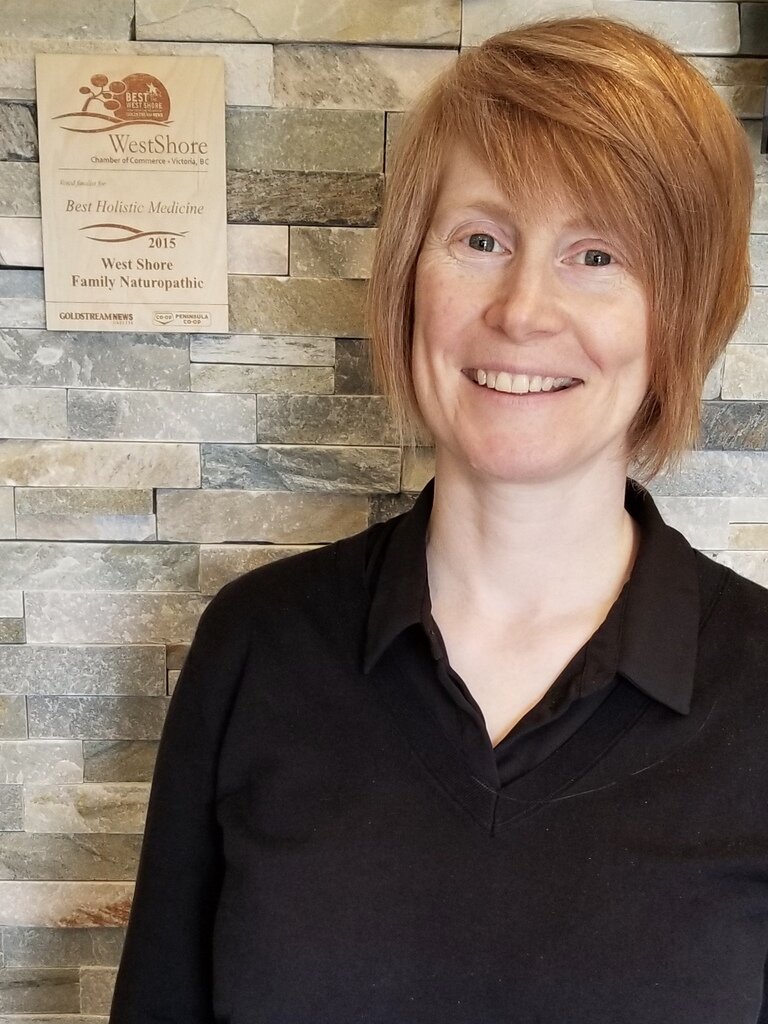 West Shore Family Naturopathic Ltd.
2885 Peatt Rd.
Langford, BC V9B 3V7
250-474-6361
Other offices:
West Shore Family Naturopathic Ltd.
2885 Peatt Rd.
Victoria, BC V9B 3V7
250-474-6361
Janine Fraser, ND
Certifications: Acupuncture, Aesthetic Procedures, Immunization, Prescriptive Authority, Vaccination/Immunization
Dr Fraser ND has completed nine years of formal post secondary education, including four years spent training at naturopathic medical college (www.binm.org). She has been licensed since the fall of 2007.
In addition to her N.D. credential Dr Fraser also holds a Chartered Herbalist Diploma from Dominion Herbal College (www.dominionherbalcollege.com ), an Associate of Science Degree (biology) from Camosun College (www.camosun.ca ) and a Bachelor of Science Degree from the University of Victoria (www.uvic.ca), where she focused on life sciences, botany, and premed electives, graduating With Distinction in 2002.
At West Shore Family Naturopathic, Dr Fraser treats a variety of acute and chronic conditions and works with her patients to identify and treat the underlying cause of their health issues. Treatment options may include one or several of the following modalities depending on the needs of the patient; clinical nutrition, lifestyle counseling, botanical medicine, acupuncture or other physical therapies such as ultrasound therapy, naturopathic manipulation, and trigger point therapy.
Dr Fraser has a special interest in Thyroid, Hormones, Allergies and how these conditions affect Perimenopause and Menopause and Brain Health.
Dr Fraser maintains Prescribing Authority which means she can provide prescription renewals for many common medications when applicable. Laboratory testing is available at cost via Dr Fraser.
We serve patients from Langford, Colwood, View Royal, Metchosin, Sooke, The District of Highlands, Malahat region and all over the Greater Victoria area. We are located on the edge of rapidly growing downtown Langford at 2885 Peatt Rd, within the Stonegate Building (2881 Peatt Rd.), one block from the BC Transit Langford Bus Exchange. We look forward to seeing you in our office.
Dr Fraser has recently completed the immunization certification. If you would like to become a patient please contact our office and schedule an initial visit.
Book online here: www.westshorefamilynaturopathic.janeapp.com
New patients welcome, to see our Victoria Naturopath at West Shore Family Naturopathic Ltd.