Dr. Tanja White, ND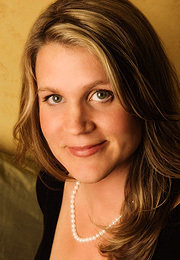 Vancouver Naturopathic Clinic
1308 West 8th Avenue
Vancouver, BC V6H 4A6
604-738-2111
Dr. Tanja White, ND
Certifications: Acupuncture, Chelation, Advanced Injection Therapies / IVs, Prescriptive Authority
Dr Tanja White has been in the healthcare field for over 15 years and is extremely passionate about helping her patients find the root cause of their issues and resolving them as quickly and effectively as possible. She prides herself in being a doctor of physiology first and foremost, as she believes that much like a car, when the basic workings of the body are out of balance and not supported the body will eventually breakdown. Her belief, lies in the fact that, when we respect the inner workings of our bodies, we have the potential to optimize our health, prevent disease and live a long and healthy, symptom free life.
Although there is no limit to Dr. White's interest in health conditions she does have a strong interest in treating the following conditions:
Gastrointestinal Health: indigestion, abdominal pain, chronic bloating, diarrhea, constipation, irritable bowel syndrome, ulcerative colitis, crohn's disease, celiac disease, acid reflux, food sensitivities, candida overgrowth.
Thyroid Imbalances: hypothyroid, hyperthyroid, hashimoto's thyroiditis, subclinical hypothyroid.
Adrenal fatigue: stress management and treatment
Pain management and resolution: acute and chronic pain, whiplash, frozen shoulder, sciatica, knee injuries, trigger point injections, migraines and headaches.
Women's health: Treating Cervical dysplasia with escharotic treatment, PAP smears, PCOS, PMS, painful periods, menstrual irregularities, adrenal insufficiency/fatigue, fertility, sexually transmitted infections, breast health, fibrocystic breasts, endometriosis, fibroids, yeast infections, bacteria vaginosis, anxiety, stress, weight management, insomnia and sleep disorder.
Teenage Health: mood imbalances, digestive concerns, headachespainful, irregular and heavy periods
Pediatrics: digestive concerns, constipation, colic, allergies, sleep concerns, skin conditions (eczema, rashes), behavioral concerns such as ADHD, asthma, food introduction education/schedule, colds/flu, infections
Peri-Menopause & Menopause: Hot flashes, night sweats, vaginal dryness, mood imbalances, fatigue, bone health, poor memory, and low libido
Men's Health: hormone imbalances, low libido, prostate issues, mental health and stress management
Skin: eczema, psoriasis, acute or chronic hives, acne.
IV Therapies: to help with digestive compromise (IBS, indigestion, crohn's, colitis), adrenal insufficiency, fatigue, chronic stress, recurrent and acute colds/flus.
Biofeedback, electrodermal and biokinseology testing: vega and total body modification
Hormone and Neurotransmitter Testing & Evaluation: assessment of hormone and neural transmitter imbalances through saliva, serum, blood, and/or urine testing. To name a few, these include comprehensive thyroid panel, comprehensive female hormone panel (estrogens, progesterone, testosterone, DHEA, cortisol), 4 point adrenal stress testing, and comprehensive neurotransmitter testing.
Laboratory Testing: female & male hormone panels, thyroid testing, adrenal function testing, environmental allergy testing, food sensitivity testing, heavy metal toxicity testing, blood type testing.
Dr White is passionate about research and learning new ways of deeping her understanding of the physiology of the body to better help her patients get to the root cause of their problems. Her additional training and certifications are in the following:
Dr White believes strongly in Naturopathic Doctor as teacher and therefore not only does she take the time in her appoints with patients to teach the, "Why's and What's", of what she asks them to do, but she also dedicates some of her time to develop and teach nutrition and a master class in the treatment of Cervical Dysplasia at the Boucher of Naturopathic Medicine.
Dr White is a mother of two lovely daughters 9 and 14 years old. Not only does she draw on her experiences as a Mom from treating her daughters, when she is working with her patients of all ages, but she also understands what it is like to be a busy Mom trying to meet all the needs of all the demands in life.
In her spare time, Dr White loves to be in the kitchen creating healthy meals for her family while listening to podcast on health and wellness or outside in the forest or at the beach walking and running with her dog.
Dr. White earned a Bachelor of Science degree in Psychology and graduated with Distinction. She is a graduate of the Boucher Institute of Naturopathic Medicine in New Westminster, BC. Her license as a Naturopathic Doctor (ND) is with the College of Naturopathic Physicians of British Columbia (CNPBC) and she is a member of the British Columbia Naturopathic Association (BCNA).